NA JA TU lyrics – dvani bhanushali | bhushan kumar | T-Series
NA JA TU SONG:
"Na Ja Tu" is a latest song sung by dhvani bhanushali and shashwat singh. The song lyrics are by written by tanishk bagchi and music is also given by tanishk bagchi. The song is published under the label of T-Series.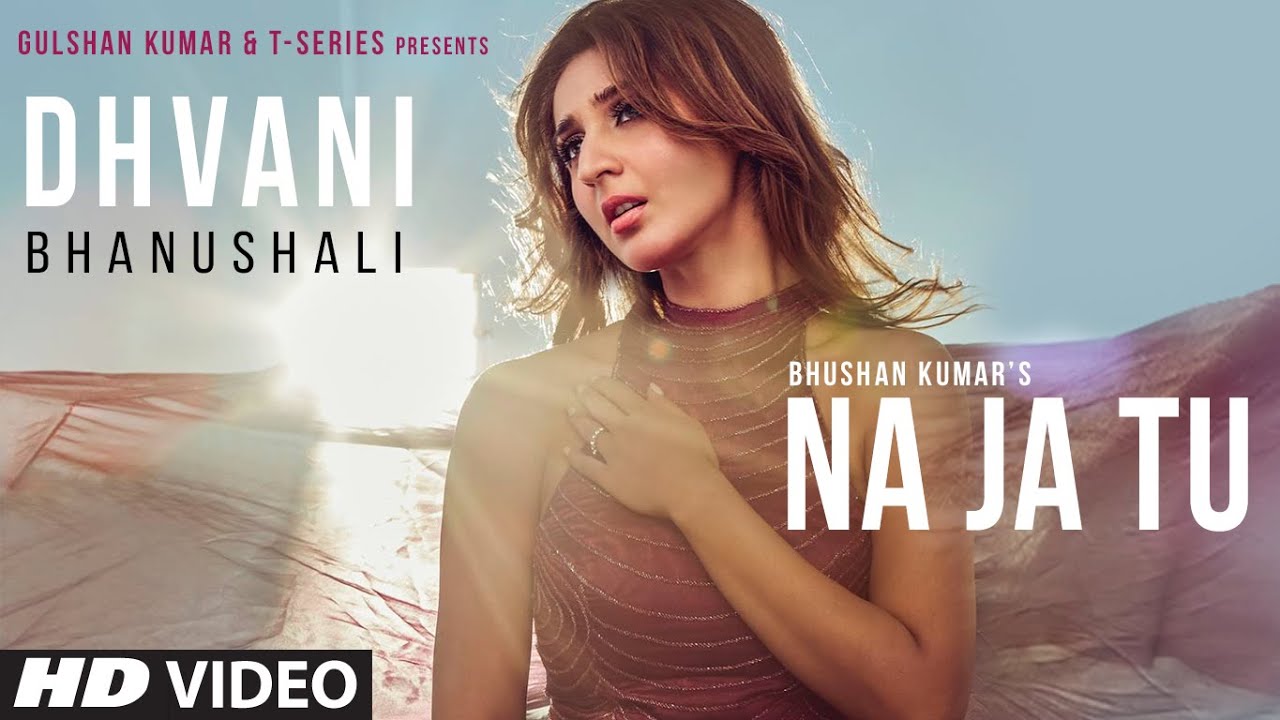 Gulshan Kumar and T-Series presents Bhushan Kumar's "Na Ja Tu". It is their first singles of 2020, Featuring Dhvani Bhanushali & Gurjiwan Sekhon in the video, The song is sung by Dhvani Bhanushali, composed by and penned by Tanishk Bagchi. The Video is directed by Sumit Dutt.
Na Ja Tu song details:
Song – Na Ja Tu

Singer – Dhvani Bhanushali

Co-singer – Shashwat Singh

Music – Tanishk Bagchi

Programmed and Arranged by – Tanishk Bagchi

Lyrics – Tanishk Bagchi

Mixed and Mastered – Eric Pillai at Future Sound Of Bombay

Mix Assistant Engineers – Michael Edwin Pillai

Music Label: T-Series
NA JA TU SONG LYRICS:
Na Ja Tu Door Ankhiyon Se
Ki Nahi Jaana, Nahi Jaana
Kya Hai Ab Tere Baad Mera
Jo Maine Ki Har Baar Teri
Tujhe Qadar Nahi Ek Waar Meri
Subah Se Shaam Tak Dekha Tujhe
Ro Ro Ke Thak Gayi Ankhiyan Meri
Main Ho Gayi Hu Khud Se Bekhabar
Haan Mere Paas Hi Reh Jaao Na
Khoya Maine Sabar Ye Tera Hi Asar
Tu Rok Na Mujhe Hai Jeena Tujhe
Tere Liye Bhooli Main Ye Jahan
Na Jaane Tu Kahan Gaya Oh Humsafar
Jo Kiya Tu Agar Main Jaungi Bikhar
Tujhse Nahi Hu Main, Main Toh Khud Se Hi
Tutega Dil Na Kabhi Aisa Kar
Tere Bina Kya Mera Hai Yahan
Maine Apne Aap Ko Paa Liya"
Tujhi Mein Hai Jahan Kyun Hai Tu Bekhbar
If you find any mistakes in this song lyrics then please let us know by using our
contact us
page
#NAJATUsong #dhvanibhanushali #bhushankumar #t-Series

Other songs lyrics:
Sau Galtiyan – shimla mirch | Rajkumar rao | Hema malini

ILLEGAL WEAPON 2.0 LYRICS – STREET DANCER 3D | VARUN DHAVAN, SHRADHA KAPOOR

Ek toh kam jindagani song lyrics – nora fatehi | Marjaavaan

Yaad Piya Ki Aane Lagi song lyrics – Divya khosla kumar | Neha kakkar

Tum hi Aana | Marjaavaan | song lyrics-jubin nautiyal

Dhvani bhanushali VAASTE song lyrics
Emiway – dhua dhua song lyrics in hindi – Emiway Lyrics
Tags: Na Ja Tu song Dhvani Bhanushali, Na Ja Tu Dhvani BhanushaliDhvani Bhanushali New Song, dhvani Bhanushali new song, new song dhvani Bhanushali,dhvani Bhanushali new song 2020, latest song of dhvani Bhanushali, dhvani Bhanushali all song video, new songs, tseries, tseries new songs, bollywood songs, new bollywood songs, hindi new songs, bollywood hindi, Na Ja Tu, Dhvani Bhanushali, Tanishk Bagchi song, Tanishk Bagchi remix, Tanishk Bagchi new song